Hey there NFL Fans!
My name is Chris and ever since I was a young kid I have been a huge Miami Dolphins fan.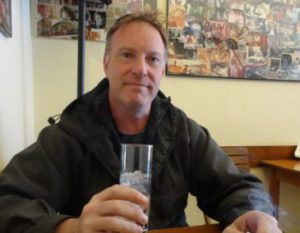 I always remember when I was small walking around proudly wearing my new Dolphins Jersey with Dan Marino's name printed proudly on the back!
I was even more overjoyed to get home from school one day to find out that my Mom and Dad had bought for me some brand new bedding showing the Dolphins colors. What a great moment! I remember my friends being really jealous too.
Recall when your friends used to come round to your place for a sleep over? If so, you will know what I am talking about 🙂
Years later, and now nearly 50 years old, I am still a huge follower of the NFL and the Miami Dolphins. I have also acquired quite a lot of American Football Accessories and fan gear over the years too!
Here on this site, you will be able to get your hands on the latest football fan gear from your favorite NFL team! You never know, maybe you can get a few of your buddies to follow your team too? 🙂
Do you not have a team yet? Are you new to the game and not really sure what is going on? If so, check out the rules of the game here so you can enjoy it to the maximum!
Come On Dolphins!!!
Disclosure: Hey All You Football Fans. I Hope You Do Not Mind That This Site Receives A Small Amount Should You Choose To Buy Something. Product Pages And The Tailgating Menu Contain Affiliate Links, So If You Purchase A Product This Small Sum Will Help To Support This Website At No Extra Cost To You. Thanks And It Is A Privilege To Have You Here.
Have A Good Look Around And Enjoy!!